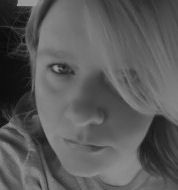 Hi everyone! Hope you all have a great time playing your games and meeting new people! I come here to relax and enjoy games and all my wonderful friends! You know who you are! And beth is my bestest friend in the WHOLEEEEEEEE world and I love her lots!!!

Tears eventually dry,
scars eventually fade,
we stop asking ourselves why,
we're forgiven for mistakes we've made.
Your thoughts eventually wander,
life eventually ends, we're left with thoughts to ponder,
as our heart eventually mends......