Loser against
Bay919,
Whatsit2u,
FarmerNdell

Loser against
iverson3ai1

Loser against
iverson3ai1

Winner against
iverson3ai1

Winner against
sue755,
JenSmiles,
NanciT

Loser against
Angelxxeyes5

Winner against
lovethatcoffee

Loser against

Leno71,
swtmango85,
partylady

Winner against
wolfsmomma09,
Sunny_girl,
Bay919

Loser against
courtney80

Winner against
1pretyflower

TOURNAMENT WON!


Tour winner against
1pretyflower

Winner against

$putniK

Tour winner against

$putniK

Winner against

alec

Tour winner against

alec

Loser against
beancounter,
crystallie,
Sunny_girl

Loser against
bluesky4,
vickimatt,
beancounter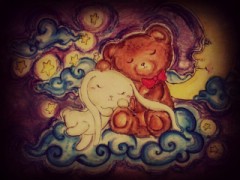 I have been dealing with some serious health issues lately, and I have learned my life maybe full of unknowns right now and I am not sure where I will end up and what I will have to go through to get there. I can only hope that I follow the right path and it leads to where I need to be in life. There are no smooth roads in life there is always a few bumps and detours but that is part of life. This another chapter in the story of my life. She stood in the storm and when the wind did not blow her way, she adjusted her sails. One thing I learned is life doesn't turn the way we picture it. Life tends to knock you down and tries to keep you down. You just have to learn how to get back up and fight. Things will get better. You do see light at the end of the tunnel. Canadgirl13 a best friend is one who knows the song of your heart and can sing it back to you when you have forgotten the words.
If it came down to it I would protect you in a heartbeat. - Nicholas Sparks.
I will be the bad guy even if I didn't do anything wrong. Just so you would leave me alone.
"Old ways won't open new doors."
Be your own kind of Beautiful.
It's the little things in life.