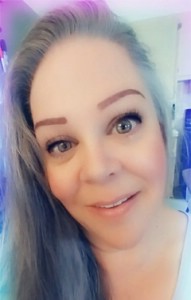 Those who know me, know I'm not REALLY Rotten (20)...they know I'm a great friend and confidant.(102) But I am a red head, and well we all know a red head's reputation, yes? Point made.(43)
When I'm not here, I'm raising my two teens, or working hard or doing something useful with my time. I like my down time too and hope that someday I'll find someone to share everything with.(10)(44)
In the meantime, I'm here to have fun.(2) I'm not interested in any kind of drama(18)...so if that's what your looking for your barking up the wrong tree.(14)
A special mention to my special OB friends, Peaches and Jenna; Crzywmn & Kranky and Meanie - love hangin out with these crazy ladies...much love and big ((((((((Hugs)))))))) (102)
(9)My favorite quote of all time:"If the scent of her hair were to blow across my dustwhen I had been dead a hundred years;My mouldering bones would riseand come dancing out of the tomb."